Synthesis technology:
Delivering customers' needs utilising innovative technology and experience
ODM(Original Development Manufacturing)
Let us introduce diverse products and services of Chemtros including electricity, electronic raw material and materials, compounds, intermediates, industrial adhesives, and API products.
Chemtros researches, develops and designs products based on customer ideas through our ample experience and excellent technology.
While our customer focuses on sales, Chemtros provides competitive products through improvement of quality and process.
Chemtros is supplying materials that lead the industry such as OLED material, PR material, and also additives for secondary cells with superior quality that satisfies customers.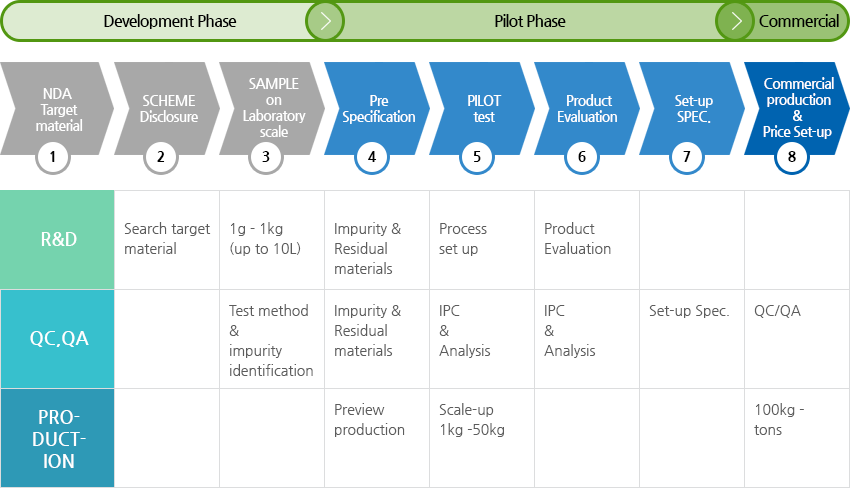 Chemical area
(Secondary battery material, Semiconductor material, intermediate, API, etc.)

Business Development Team : Sungku Huh
TEL : +82 70-4865-4619
E-mail : huhsk@chemtros.com
Polymer Division
(Adhesive, CCM, Epoxy, Silicone, etc.)

Marketing Team :
Department Head, Taehyeong Kim
TEL : +82 70-4865-4662
E-mail : tahoe.kim@chemtros.com
Contact Us
Please feel free to contact us for further information.
We will be happy to answer any of your questions.
031-491-0653
info@chemtros.com