Chemtros:
Strives with excellence to provide meaningful benefits
" We will listen carefully to understand our customer's needs. "
Since established as a research-oriented company specializing in synthesis in 2006, Chemtros Co., Ltd. has grown up as a professional chemical company in diverse industries including pharmaceutical intermediates, API, electronic materials, chemical materials and industrial adhesives based on customers' trust on our technology and quality.
Based in Ansan industrial complex, South Korea, Chemtros established on 7th March 2006 and although a new name in the industry has more than 40 years of experience in both organic synthesis and formulation.
Chemtros has a good reputation in chemical and pharmaceutical industry with its core technologies associated with synthesis and formulation technology. More than this we are continuously inspired by our technical expertise and experience in new process development and scale-up services. By combining our best knowledge and experience together, we will continuously strive to develop the new solution to our customer in their carrying out project and also meet customers' manufacturing needs.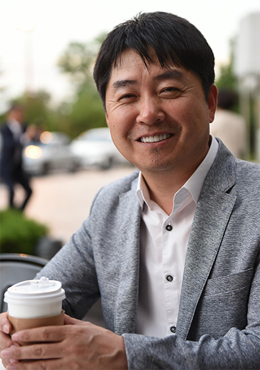 President
Dong-Hoon, Lee
Ever since the foundation of Chemtros, we have been at the forefront of the constantly evolving chemical industry. With this understanding, we will strive with excellence to continue to be a core part of our customer in their creating value process by continually providing meaningful benefits.
Contact Us
Please feel free to contact us for further information.
We will be happy to answer any of your questions.
031-491-0653
info@chemtros.com